Time REALLY REALLY REALLY flies, especially when you're a teenager.
I can't believe how much I've changed in a few short years.. Not just looks-wise, but how much I've grown as a person as well.
I've started writing a blog, I graduated from high school and got into a private uni, I made new friends and lost old ones, I got a boyfriend then dumped that one and got a new one, and so much more…
Inspired by my friend Gwen's recent blog post, I decided to compile a list of my pictures since the beginning of 2007 until now because it's always fun to laugh at old photos of yourself! That's a 3 year time span.
Some pictures may be quite shocking or disturbing so be prepared!!
2007:

OMG I looked so boyish back then!!!!
"Thin layered ah lian hair" was all the rage at that time, despite my mother constantly telling me how awful I looked, I was so convinced I was being stylish ahahah FML
HAHAHAHAH TRAGIC!!!!
As you can see I had just discovered make up and was very fascinated by the fact that I could have colorful eyes wtf the adventures of a 15 year old
THOSE ARE THE WORST FALSE EYELASHES EVERRRR
Thank goodness I was only crazy about the bright blue eyeliner for awhile… I would do anything just to be "different" -_-
After this I started piling on eyeliner, super thick falsies and dark brown eyeshadow!!!! But still having the super thin hair wtf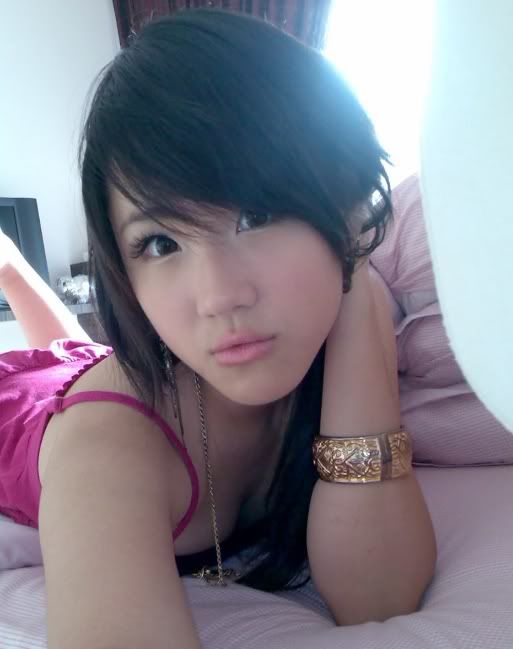 Somehow within 2 months I stopped looking like an idiot and my make up skills suddenly got considerably better. LOL obviously trying sooo hard to look "appealing" here
*opens eye big big and lies on bed with hand in hair*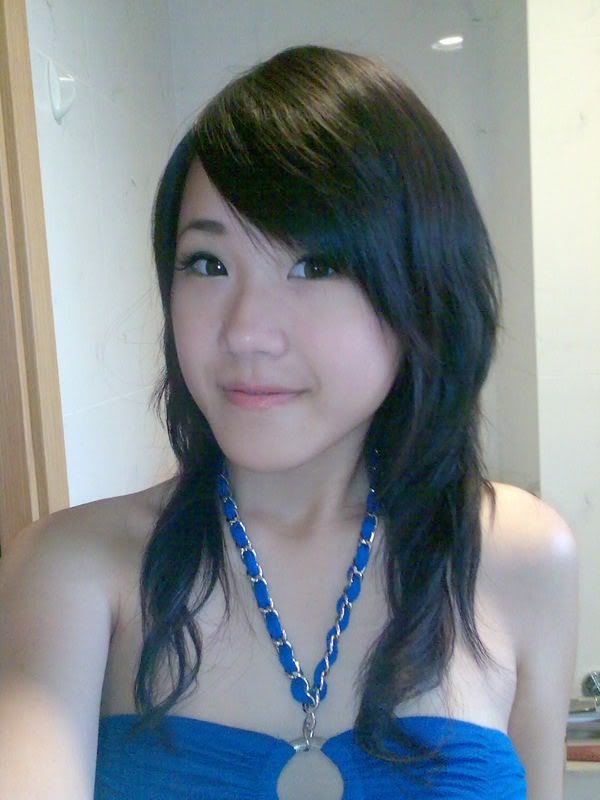 I permed my hair!!!
But it looks so pathetic coz I had almost no hair wtf. And the curls lasted only for 1 day, damn tragic.
Omg I look so crazily young hereeeeeeeeeeeeeee and the freaky thing is I still look 100% similar, just with different hair and make up.
And then I discovered photoshoots lol this was during a creative make up shoot, where I had gorgeous diamantes stuck all over my face!!!

SUPER FUN! Probably one of my most fav shoots out of so many I've done.
I look eurasian here wtf (besides the fact I was cock-eyed)!!!! Must be the hair and professional make up. I wish my real eyebrows looked like that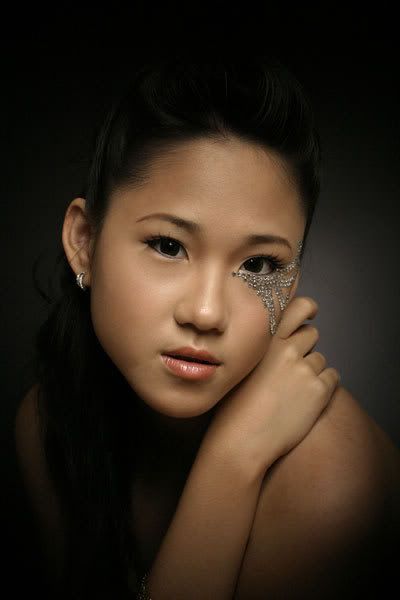 I was super fair back then but the photographer made me look like Pocahontas wtf.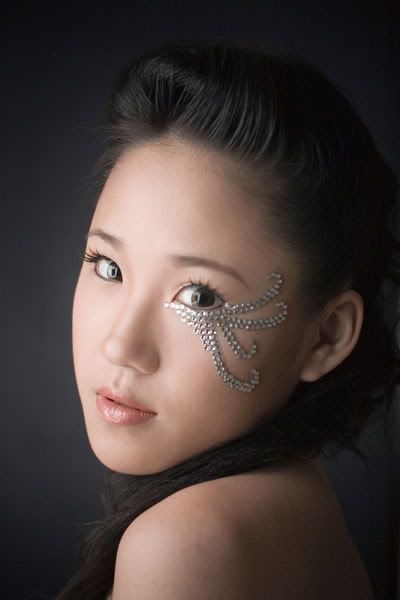 Until today I still think this picture is quite chio!!!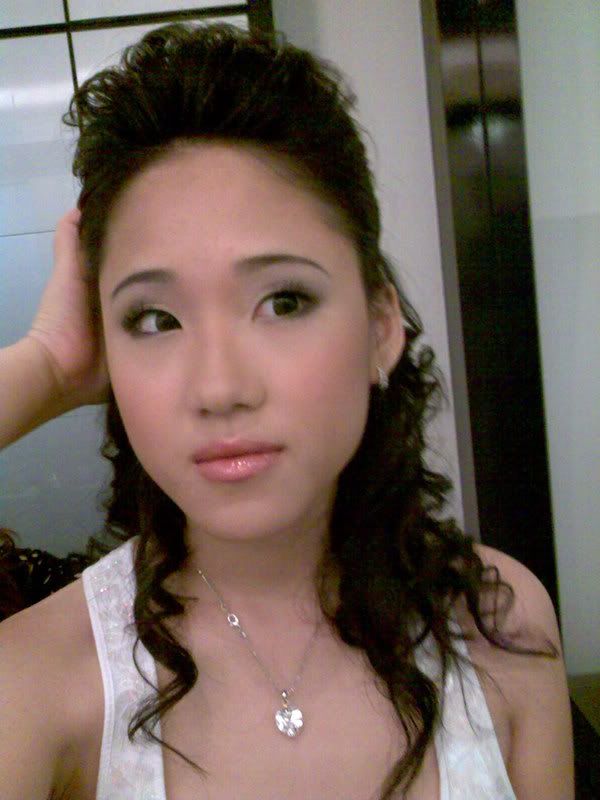 Some other photoshoots obviously weren't quite as glamorous though. I look so auntie here T_T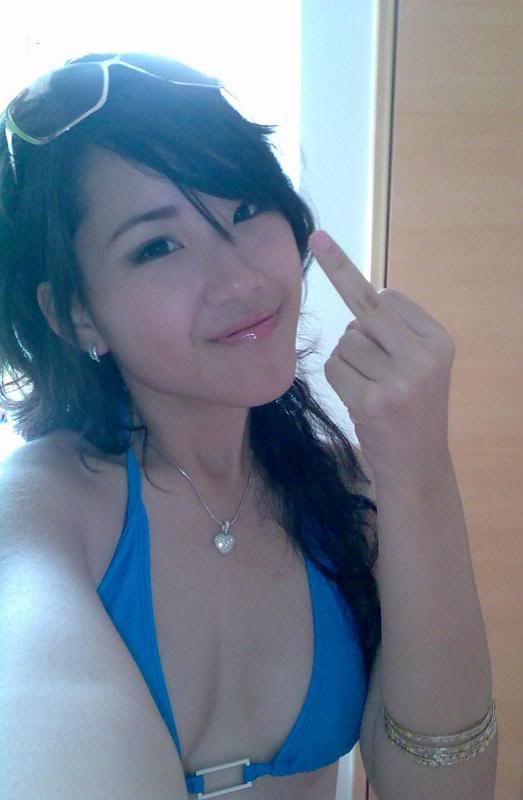 My hair was so amazingly frizzy back then!!! Don't know how I could live with it. Anyway this is my last picture for 2007 lol
.
.
.
.
.
.
.
.
.
.
.
2008: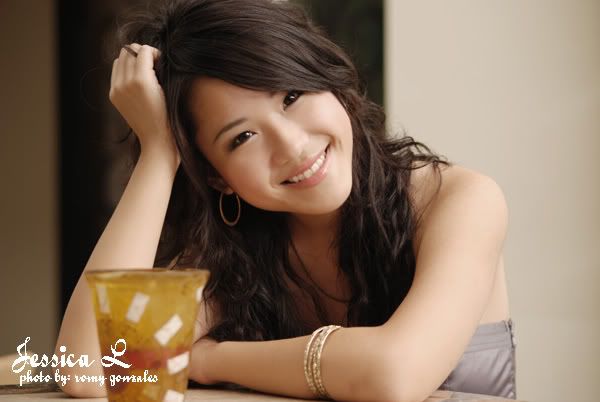 I discovered hair extensions… but hair still looks crappy cuz too frizzy and dry!!! When I first posted this pic on my blog I received a lot of compliments for it but I could never understand why.
I look like 30 and I don't even look like me -_-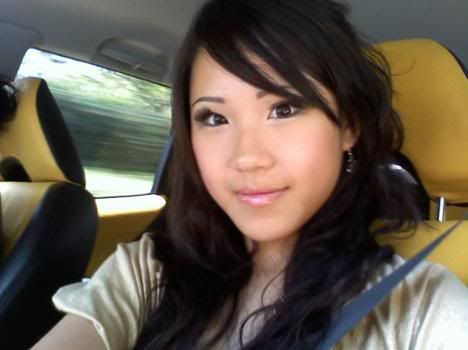 I started drawing my eyebrows reallyyyyy thin which was a huge mistake because everyone knows too thin eyebrows = trashy!!!
I've always had a problem with my eyebrows.. They're either drawn out of shape, too dark / thick or too thin. FML I can't wait to get my brows permanently done!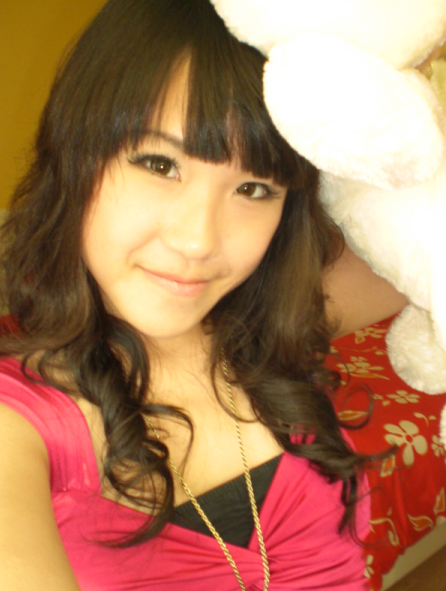 Not long after I decided to give bangs a go. Probably a good move since I was looking 10 years older than I actually was lol. I looked young again!!!!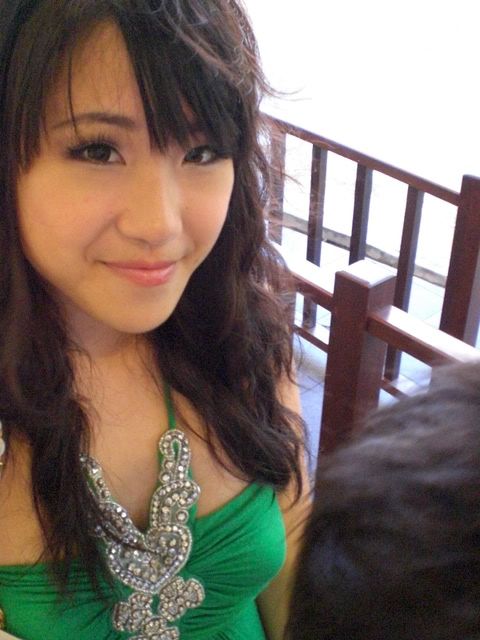 My bangs grew out but still looked pretty decent…. And that top is gorgeous!! Where the hell did that disappear to?!? Awesome shade of green!
Halloween 2008. MAJOR FML HERE!!!!!!!!!!
WTF WERE YOU THINKING JESSICA OH NOOOOOOOO.
Those fucking thick black eyebrows, the lens-less glasses frame, the overload of make up…. *dies*
Me at Bintan, end of 2008.
LOOKING VERY NORMAL compared to the picture above.
I don't know why but I always seem to have random fugs. It's like throughout the years, I'd look bad, then normal, then suddenly really bad again -____-
.
.
.
.
.
.
.
.
.

2009:
Note to self - Don't wear colour contacts that make you look like an alien!!!!
That was the first time I've dyed my hair, you might notice the brown-ish undertones.
I decided enough was ENOUGH, I was done with frizzy shitty hair and finally chopped it off once and for all!!!!!!!

BEST move yet!
This was the shortest I've ever had my hair actually.
I still prefer longer hair, but my severely damaged hair couldn't be saved by any treatment or products, so cutting it short and letting new hair grow was the best option. You'll see the drastic changes to my hair in the next few pictures, like a gazillion times smoother.

Happy!!!!
Super love my fake eyelashes here!!! I wonder which pair I was wearing… My ends still a bit chui but it got better really quickly.
I had on extensions for a month + (again) before I got tired of them (AGAIN) and took em out lol
But not before I thought having a few strands of pink extensions would add a nice touch -.-"""
TA-DAH!!!

Pretty healthy hair yay tyvm!!!!!!!! After so much hard work and time. I can say I have shiny and smooth hair now :')
Started curling my hair a whole lot more at the end of 2009…

Finally, 2010:
Dyed my hair this orangey golden copper reddish colour.
Dunno what sort of colour that is lol but it's a change!
My roots started to grow out again..
And my eyebrows have officially switched colour – they are now brown hahahaha
Had extensions AGAIN… Yes yes I know, it's getting predictable!!!!!
I'm really old fashioned and boring when it comes to hairstyles. Anyone have suggestions on what hair I should have next?
Bought the most realistic looking short wig and fooled alot of you guys!!! Hehehehe

And this is what I look like now.

My new colour is like a deep chestnutty reddish brown and I love it!!!! It covers my copper-ish undertones from before.
I'll let you guys know more about my dye job once my advertorial gets approved!
My make up is pretty much the same, the biggest difference is probably the fact that I always wear red lipstick nowadays!!!! I used to stay away from it in the past (well 15 year olds generally don't look too fab wearing it)
.
.
.
.
.
.
.

….And that's how much I've changed in 3 years!
Pretty impressive if I do say so myself!!!!!
Not trying to sound conceited or anything, but I believe I've gotten better looking each year and fixed most of my major problems (bad make up, frizzy hair, weird eyebrows etc) so go me!
The only problem is I gained a shit load of weight LOL and I have no idea how to fix it. Actually I do but I can't be bothered -_-
Which year did you guys think was my worst? I bet it was the blue eyeliner one HAHAHAHAH actually the halloween 2008 was pretty effing bad too. AGAIN I had blue eyeliner during one of my major fugs omg this is a sign from god.
Note to self #2 - Stay away from blue eye make up.
xoxo,
Jess