Wooooooooooooooooooooooooooooooot.
Yeah yeah, so here it is! MY NEW HAIRSTYLE~~~~~

.
.
.
.
.
.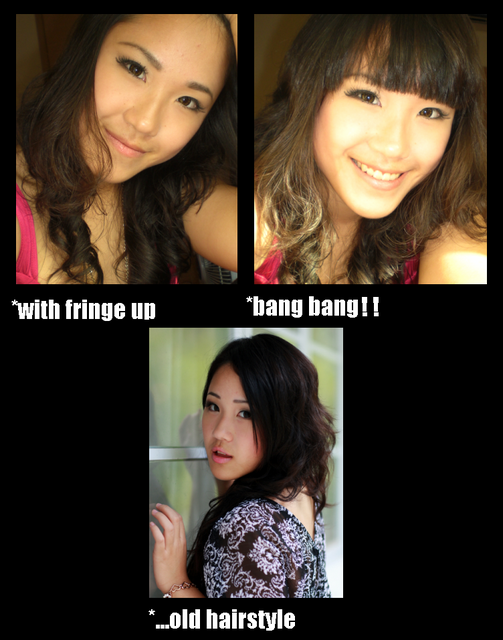 TADAH!!!!!!!!! bang bang you're dead.

….So, what do you guys think?!??!??
I dunno about you but I think the change is pretty drastic! Considered straightening my hair but decided I haven't got enough of wavy hair. Straight hair = so boring.

I was pretty horrified at first, but I got over it after awhile! I look pretty goofy / silly sometimes =)
I kept complaining in the salon that I look like a 6 year old. LOL. Poor hairstylists had to keep assuring and comforting me.
The changes are = different curls, bye-bye long fringe and hello bangs, bye-bye long hair and hello shoulder length hair.

.
.
.
I also removed my extensions!!!!
So now, my hair is super super super short.
Even though I won't look "sophisticated" or "elegant" anymore, but there ARE some bright sides to this hairstyle, ok!!!
WHO'S TO SAY I LOOK LIKE 20 YEARS OLD NOW?
HUH?
WHHHOOOOOO HUHUHUHUHUHHHHHHHHHHHHHH? AHAAHAHAHAHA!!!!

.
.
.
…Yeah I thought so.
NOBODY. *smirks*
———————-
I feel like such a rebel!!!!!
When I had straight hair last time, James said : "Don't perm your hair lah. What if it looks weird? Your straight hair is nice."
….But I went to perm, TWICE, anyway.
And few days ago I told James I wanna cut my hair and he said : "Cut anything you want, except don't cut those straight fringe ok? Looks stupid."
….BUT I WENT TO CUT BANGS ANYWAY.
LOLOLOL. James totally went "WTF" yesterday when he saw me, and he ran away!!! Literally… I had to chase him all around Plaza Singapura. Cuz I didnt tell him I went to the salon. Ooooopsie =P
The first thing he said when he saw me is : "WTF HAPPENED TO YOUR HAIR?"
.
.
.
The bright sides about this hairstyle: No need to stress about ugly brows. I'm the worst at drawing brows, and no need to constantly go for painful eyebrow plucking! LOL
No need to bother about pimples and oily forehead. Afterall, they can't even be seen
No need to worry about hair being flat! With my old fringe, it was kinda "dead" and flat, but now my fringe seems to be sooooo volumized.
…And, finally, I can put away those long, tight, short, meant-for-20-year-olds-to-wear dresses. I can ditch the "young-tai-tai" look and finally LOOK like the 16 year old that I am!

WOOOOOOOOOO! No more annoying people going "OMG UR ONLY 16??? so mature looking… you dont look your age…"

Nyahahahaaha. I look super dorky but am totally loving it! See which lao pek pek will stare at me in the MRT now.
Anyways, more pichurs of maaaaaaa new hair-do: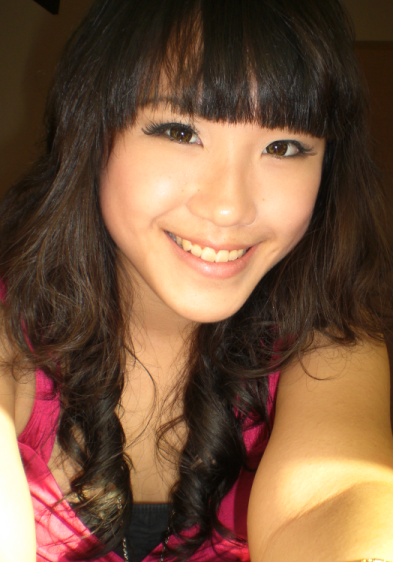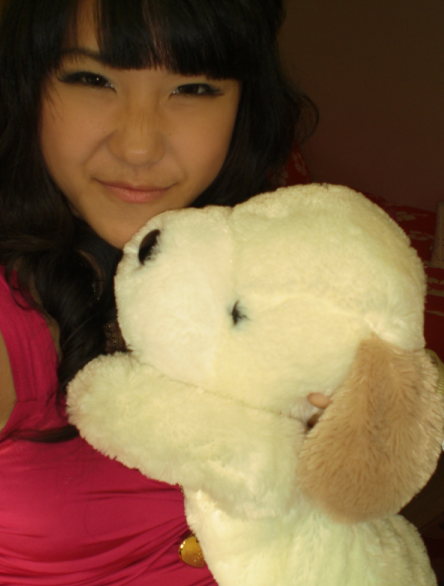 This hairstyle is super good to act cute with. NA NI NA NI POO POO LOLOLLOL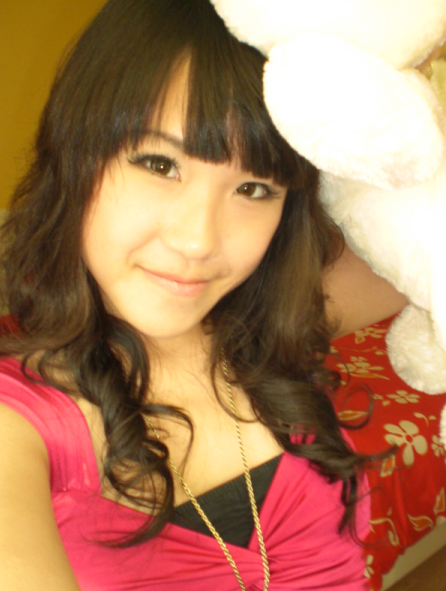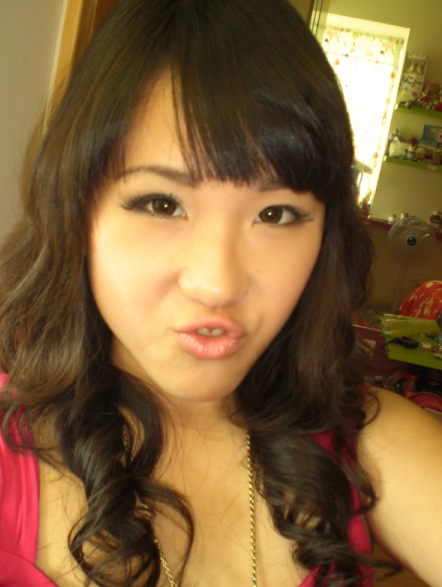 Hi, I'm not retarded. My name is Jessica.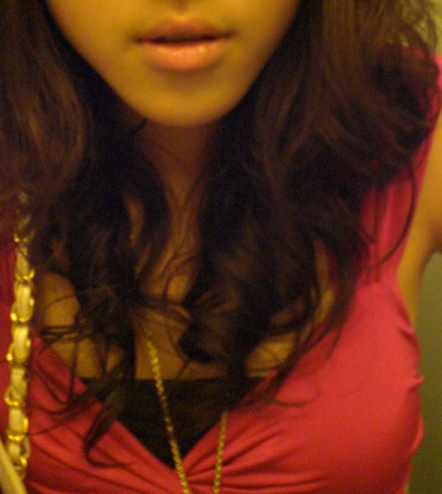 Curls are like the sexiest thing on earth.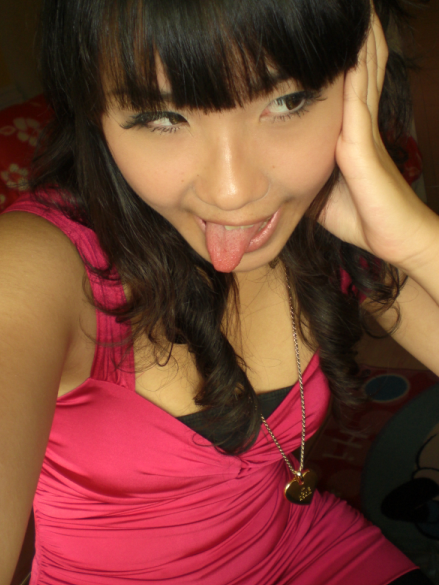 I'm feeling too funky with this new hair.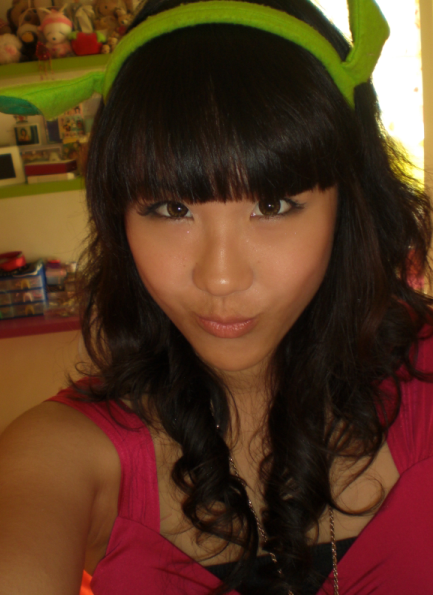 HAHAHAHAHAHA!!!!!
My hair feels sooo soft and light now, the extensions were very dry. I love my hair texture, it's always so good even after perming it 2 times in a week. LOL.
I can finally wash my hair in peace, baby!!!
Bye-bye extensions. I will get you back after my O levels, definitely.