HELLO!
I trust you guys have already heard about the Nuffnang Blog Awards!!!
If you haven't, listen up because right now, you still have a chance to enter a competition to a win a ticket granting you entry to this event
Come 16 December 2011, 500 bloggers from around the Asia-Pacific region will flock to Kuala Lumpur, Malaysia for the Nuffnang Asia-Pacific Blog Awards 2011 in Putrajaya Marriott.
The Awards aims to not only honour the region's best bloggers, but also to bring together blogger communities from across Asia-Pacific. The Nuffnang Asia-Pacific Blog Awards is brought to you by Volkswagen Malaysia and Putrajaya Marriott.
It'll be a camwhore par-tay for sure. Flashes going off non-stop the whole night, tons of laughter, food and drinks, meeting new peope, narcissism and vanity floating around in the air..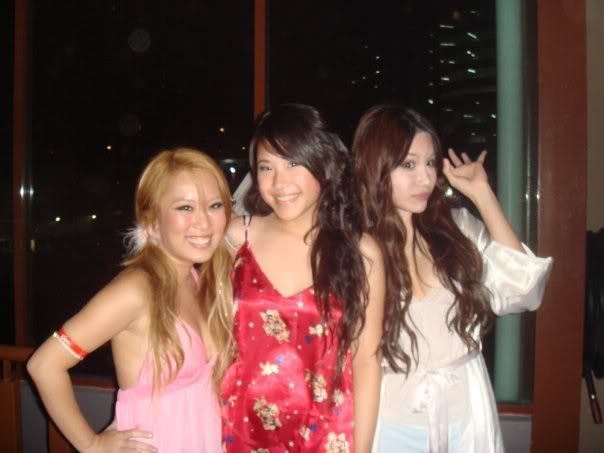 Thanks to Nuffnang, I got my first pic ever taken with Xiaxue, in March 2008. WOOT!!! *shakes pom poms* Lol and somehow Dawn Yang also included in the picture wtf. I only recall wanting to take a pic with Wendy. Anyway…
Expect to see famous bloggers like Xiaxue, Kenny Sia, Cheesie at the Nuffnang Blog Awards (yes even the overseas bloggers!!!) IN THE FLESH, all glammed up.. Ready to take pictures with their ever-adoring fans!!! Excited or not?
And you can also take pictures with me……. I guess. If you want. Lol.
I am definitely going if I can. I've attended a lot of Nuffnang events in the past, and they've all been pretty awesome. (some more awesome than others, but this time they're not holding back on this one. they are going all out!!!)
I owe a lot of my blogging opportunities to Nuffnang. ♥
Meeting new people, participating in fun blogging community events, getting the chance to write paid articles (aka blog posts. *ahem*) for big brand names like Disney and Sony (and many more!!!), who otherwise might not have noticed my blog at all… I'm glad they believed in me. Especially since I started blogging actively at the age of 15, it's a wonder they didn't turn me away. ILU!

Me and Nuffnang go wayyy back.
Like 4 years back!!! That's a relationship longer than any I've had with my boyfriends. That must count for something, right?
So here goes… My Nuffnang Story!
(well, bits and fragments of it, the friends I've made, some pictures I took and events I attended)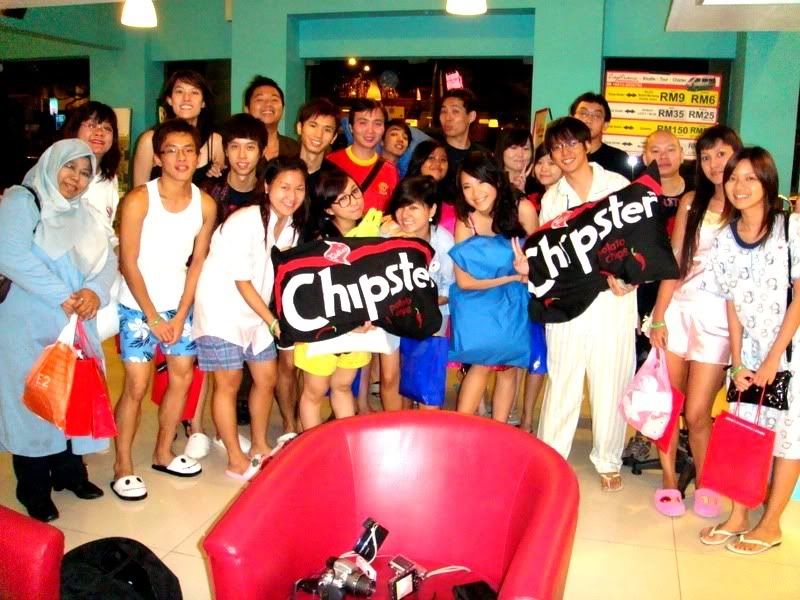 In 2008, I put on my PJs and went on a sponsored trip to Kuala Lumpur in Malaysia to attend their kick-ass Pajamas Party!!!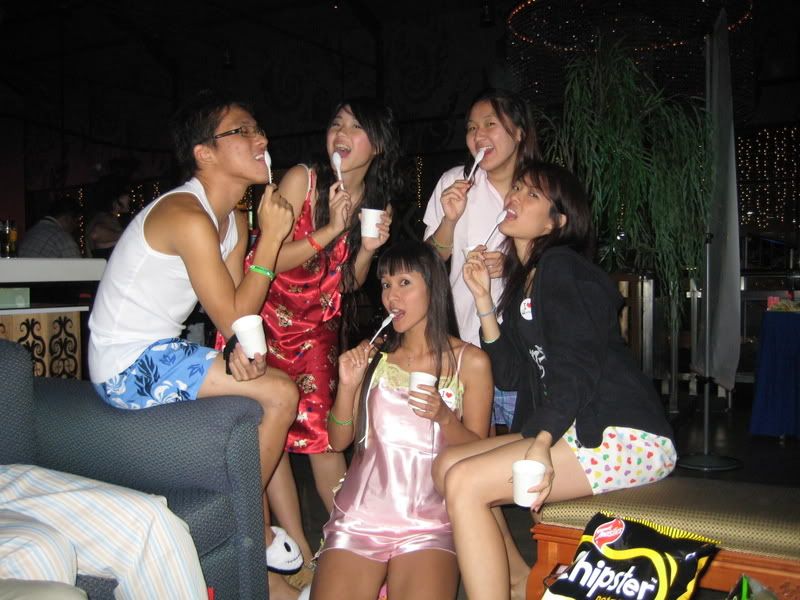 Where I was introduced to the blogging community for the first time. I've made some really awesome friends during this trip, and we stayed in touch a long time after the event was over even though some of them don't blog any more. :')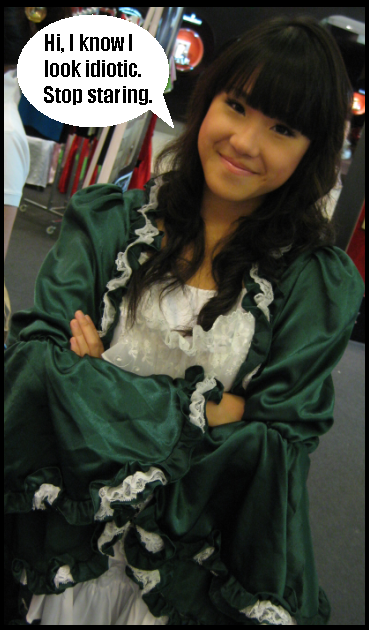 Few months later in 2008, they dressed me in this ridiculous cosplay costume for a charity event. I was meant to be a SUPERHERO, but they ran out of costumes for me.. WTF.
Ok well at least I didn't get Cherie's skin tight wet suit-ala-Fantastic Four custome LOL.
At the Singapore River Festival in 2009!
With blogger extraordinaire Xiaxue, and Ming aka the Boss of Nuffnang SG!!
Later on we went to a club, where I attempted to dance (read: attempted) with Fidelis, and… Boss Ming?
LOL check out Valerie aka Dweam aka Miss Singapore Universe 2011 SHAKING HER THANG behind us!!!! Get it gurlll!
That day, I met Kenny Sia. (A popular Malaysian blogger).. At one point he actually turned around and asked me, "You're Underage-Girl, right?"
LOL I was so very pleased that my existence was even recognized. I mean he IS from overseas.. right?
If you're wondering why I seem to be wearing lingerie, well that's because I was. They used the PJs theme again!
We sang live KARAOKE with Fidelis in a make-shift fake Shower stall in the middle of freakin' Vivo City. Oh yeah, in (borrowed) plush bath robes to boot.
This was for a Dove body soap advertorial…. LOL.
(You can find all these posts and pics I've listed here in my archive btw)

Laurier Shooting Star Event in 2010
Spent that afternoon running around Orchard Road in the scorching sun to complete a scavenger hunt kinda list for an ad we were doing.. At the end of the day we also walked away with a free polaroid camera (yay!)
Just this year, I brought cupcakes from Shiberty's Sweets to sell at a Charity Flea organized by Nuffnang to aid those affected by Japan's natural disaster and we sold all our cupcakes in like an hour!!!
I looked really weird during this period of time, wtf. I think my hair too short lol fml.
Before people snatched em up
Sam the sweetheart came along to help out ♥
All sold out! Thank you for your support and generosity.
That day was a happy day for us because we got to do a good deed and help others in need, and we also received a lot of compliments from happy customers!!! There's really nothing like seeing your cupcake put a huge grin on people's faces.
.
.
.
.
.
.

AND PROBABLY THE MOST EPIC EVENT OF THEM ALL.
This was the most recent event I attended in 2011 -
I GOT TO SEE THE AMAZING LADY GAGA
PERFORM LIVE IN AN EXCLUSIVE SHOWCASE
Here in little ol' Singapore!!!
A few meters in front of me, in a small private function room thingy located at Marina Bay Sands. Tickets couldn't be bought (otherwise they'd be sold out in minutes!), you could only win them from contests or get them from erm.. sources.
I got my tickets complimentary thanks to Nuffnang. Insaneeeeeeeeeeeeeeeeeeeeeeeeeeeeee.
I even got to see her butt in da flesh. Naise.
Amazing performance and my mind = blown. Srsly.
.
.
.
.
Joining Nuffnang was the best decision I made when I was younger. Thank you for pushing and promoting me, and allowing me to make money and friends through my blog.
If you want to join Nuffnang and be part of their ever-growing community, visit their website here.
And if you would like to attend the Nuffnang Blog Awards held in Kuala Lumpur (which you should!), find out how by clicking this.

See you guys in Kuala Lumpur in December!!
xoxo,
Jess