Sometimes I feel like my life is my very own comedy movie,
I crack up every single day, laughing at the funniest and even the least funny things..
Or even being the joker for awhile, just to put a smile on someone's face.
.
.
.
Sometimes I feel like my life is my very own romance movie,
I'm never afraid to live, laugh and of course, love..
The kind of indescribable love people envy movie characters for – I feel so glad to know I'm fortunate enough to be a part of it.
.
.
.
Sometimes I feel like my life is my very own horror movie,
When unfortunate events happen in my life, they sure do come in a row..
And because I manage to get up so high in my life, I fall just as hard back to the bottom when I'm not careful.
.
.
.
Sometimes I feel like my life is my very own action movie,
Whirlwinds, roller coaster rides, bumpy roads are things I experience every day..
But I'm not complaining, I'd rather be anything than ordinary please.
.
.
.
And if I ever had to watch any movie one last time before I die,
I'd like to watch my life pass me by,
Replaying every single moment that's worthy to be cherished
Let myself go back to those times that I've missed
Learning from all the valuable lessons that life has taught me,
All the ups and downs have showed me what life can be.
———————————————-
The above was just written by yours truly because I haven't had a heart-felt post in awhile,
thought I'd pen down some thoughts about my life before I get caught up in the whirlwind again and forget to take a moment to breathe.
So there!
.
.
.
.
I just got off the phone with a journalist from SPH o.o
She called to interview about my shoots and stuff.. Hmm.. Wonder what would be published in the Sunday Times?
Neways…
Woot, I have 3 advertorials pending.. So no worries that I won't be updating these few days! Hehehe.
ALL of them is for my girlies!
1) Skin & Body Care Product for the skin-lovers
2) Trendy, affordable clothes for the shopaholics
3) Hair, nails, & other beauty essentials for the Super-Vainpots like me!
Sorry boys, but I've got to cater to the majority of my readers..
SO LOOK OUT FOR THESE POSTS OK DEARIES! Jessica has got goooood stuff to recommend.
Anyway, since this post is already so random, might as well let it get random-er, some photos from Keppel event that I've yet to post:
Me and sweetie pie Amanda
I love this group picture! Try to spot me~ (as if it's very difficult, LOL)
And, lookie lookie here!
Me and Jayden are on www.COMIQS.com homepage! Yipee-yay.
Isn't the cartoon so damn cute?!? Look at my hair!!!
Anyway, comiqs.com is owned by my friends, Jairus and Michael.
Comiqs is a website that lets you create funky comics real easily, and there's currently this national day thingy going on,
so check it out to find out more!!!
You should, like, totally check it out cuz they're using my face to front it. LOL~
.
.
.
One last random topic:
I am sooooooo glad to have awesome avid readers! Seriously, you guys are like teh bomb. Always giving me support when I need it.
Thanks for being such wonderful people! And so, I decided to come up with this…
.
.
.
I love you guys, do you love me tooooooooo?!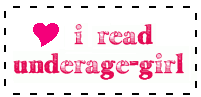 If you do, copy and paste the code above to your friendster / myspace / facebook / blog / website, and I'll love you more than anybody else!!
Hehehe. I really would. Come on, spread some love!!! =)
I will update tomorrow again with the skin/body care product advertorial! Sheesh, I'm so dedicated, I'm like updating everyday.
LOVE LOVE!
xoxo,
Jessica