Ahhhhhhhhhhhhhhhhhhhhhhh.
Christmas is in 3 days! That's super fast.
Superrrrrrrrrr fast. Because 5 days after Christmas, it's the end of 2007 and aloha 2008.

*runs around screaming*
I.
AM.
SOOOOO.
NOT.
PREPARED FOR

O'LEVELS NEXT YEAR!!!!!!!!!!!!!!!!!!!!!!!!!!!!!!!!!!!!!!!!
Do you know what O'levels mean?
O LVLS = goodbye social life =(

I don't wanna say goodbye to my fun yet. WTF.
And after all that fucked up studying and stupid exams that begin with the letter O, next thing I know I'm going to poly already. Then what? After poly, work liao?
NO FUCKING WAY~
I'm still a kid!!!!!
Or at least, sometimes I really do feel like one =D
I am but 15 years old.
I can STILL call myself a kid. But I'm not so sure if I can do that 2 years later..
I don't want to sit for O levels. Poly is fucking retarded, no way I wanna go there. And I never want to work =(
MAYDAY!
I need to find an old filthy rich angmoh to marry like RIGHT NOW, so I can inherit his fortune when he dies a few years down the road.

And THEN I will run away with all his money and find a cute chap to flirt with, and after some flings I'd probably find a handsome loving amazing angmoh who will marry me and then I'd live happily-ever-after with my cute angmoh children.
Which sounds like my perfect life plan, except for one tiny problem: Whatever happened to James?
Hmm.. Good question
Hope he doesn't read this. The handsome amazing loving angmoh husband and adorable angmoh kids do sound very tempting though.
I cannot stand Singaporean kids!
BRATS, all of them. I have this uncontrollable urge to smack them everytime they misbehave. I don't get why Singaporean kids are unsociable demanding little devils as compared to angmoh kids.
Of course there are angmoh little devils too, but then again, they're so damn bloody cute that they seem more like angels then devils :]
Probably the kiasu & unhealthy upbringing in Singapore causes the kids to grow up to be a little weird..
That's why I have ALWAYS wanted to live in America since like, forever.
I want I want I want.
The guys there are hotter, cuter, and they have long dicks. =P
No actually, I just like their lifestyle. The easy going type, not the uptight biatches you meet in Singapore.
FOR ONCE, I WANT TO WAKE UP IN THE MORNING, AND WHEN I STEP OUTTA MY HOUSE AND INTO THE ELEVATOR, I HOPE TO SEE MY NEIGHBOUR GOING "GOOD MORNING!" WITH A HEARTY SMILE,
and not a smelly old ah pek who will just stare at me like i am siao if i even just managed a feeble smile.
But then I'd miss the McDonalds delivery in Singapore, because I know my American friends are superfreakingjealous that I get to order McDonalds whenever and wherever I want =P
Oh yessss. The food here in Singapore is fabulous. And I'm such a glutton.
I can't decideeeeeeeeeeeeeeeeee!

Ok so my thoughts are running a little wild. But yes, I do miss the feeling of daydreaming all the time….
Everything's easier in daydreams.
Anyway.
Back to the topic I started off with:
C H R I S T M A S !!!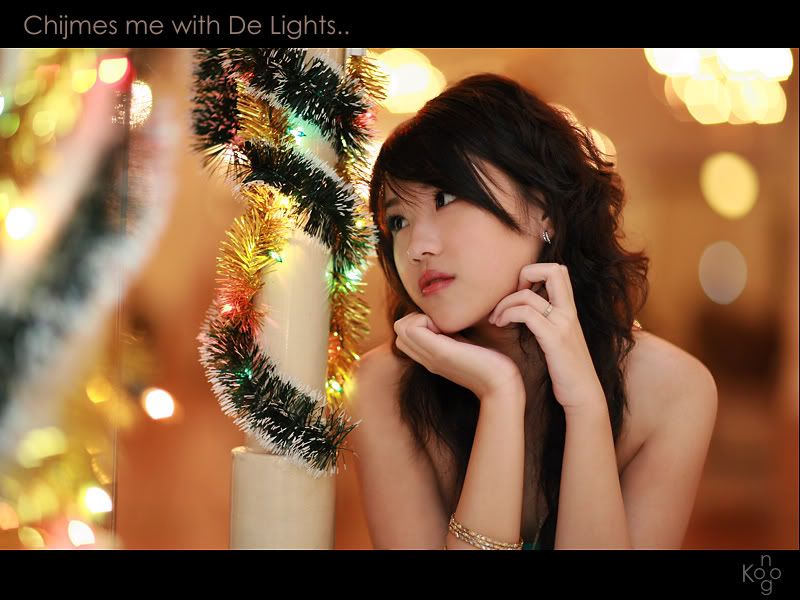 Woooooooooooooooooooooooooo.
I love Christmas man. It's my favourite time of the year.
BUT I know that sounds really contradictory because of my aethist beliefs, but whatthefuck, I love Christmas not because I like celebrating the birth of christ and all that jazz, I just like the feel.
The other time this bloke heard me exclaming, "I love Christmas!!"
And he asked me (clearly assuming), "So are you christian or catholic?"
So I replied "It's not that I love Jesus, I just like Santa…"
You should have seen the look on his face. LOLOL.
reasons why a person who doesn't particularly like jesus would love Christmas:
I love the festive, joyful feeling!!!

Christmas is at year-end, and everybody knows year-end is the time when we're all in a relaxed and good mood, and we just wanna enjoy ourselves (because we know the next year will be all full of shit again)
People start planning for holidays and parties instead of planning for work, there are smiles on faces everywhere.. It's just such a different feeling and you can really feel the lighthearted atmosphere~
Besides, you get pretty christmas decorations EVERYWHERE! It makes the whole world so, so much prettier
You see christmas trees with tons of pretty ornaments & wonderful surprises and presents tucked underneath,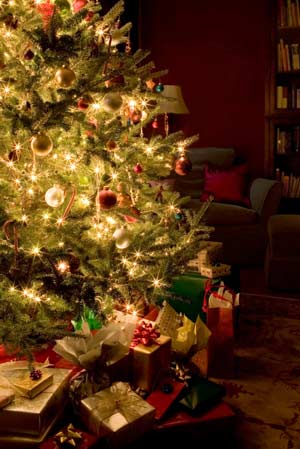 you see amazing christmas lightings you will NEVER be able to see at other times of the year except during Christmas!
not forgetting awesome treats & cosy decos and the list of goodness just goes on & on..
Heck, I even love christmas carols!!
They are very very fun to listen to, and it DEFINITELY gets everybody into the mood
Come on, it just puts a smile on my face to hear this:
"Rudolph the red nose reindeer, had a very shiny nose.. and if you ever saw it, you would even say IT GLOWS!"
Hehehehehe.
I adore Christmas. It's my favourite time of the year.
I love Christmas. Have I said that already?
Ok, nevermind.
Just kinda sad that my family doesn't celebrate Christmas though. But then again, we're buddhists, so thats the obvious reason =(
WHAT AM I GONNA DO ON CHRISTMAS LEH?
I CAN'T THINK OF ANYTHING TO DO!
Well I can actually, I have ideas of playing in the snow and making a snowman and all, but we know that's just bullshit in singapore.






Ideas please, lovely readers. Where are you guys going for a wonderful Christmas this year? =)