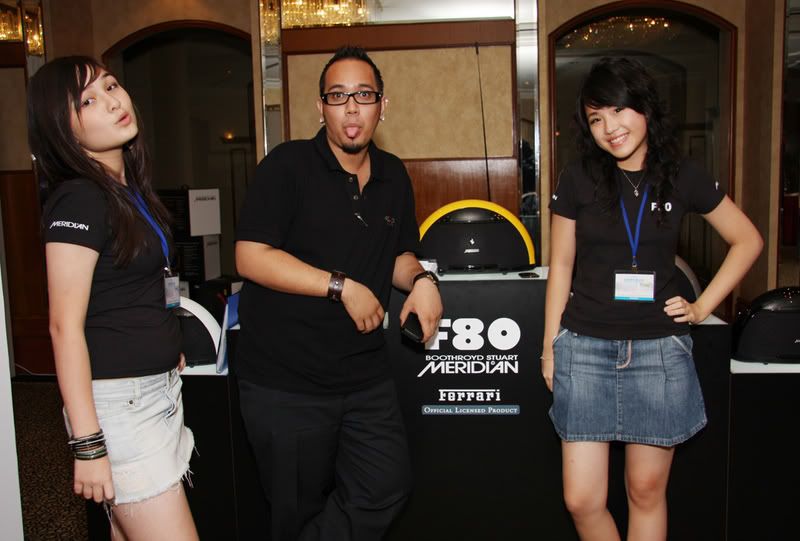 Sophia and Marc!
Marc is the act-cute one. =P with the super-sexy F80 in the background.
OMG!!
I MISS THESE PEOPLEEE =(
I do I do I do. I really miss working there. Everybody was awfully funny & nice. Even the bosses, the people from other booths, the customers etc etc. (ok except some random lao ah peh)
I miss waking up in the morning and rushing down to the hotel, but still being late, lol =X
First day Marc called me (he's my friend and also my in-charge) at 9:30 and woke me up, saying, "Hello Jess, you need to report to me at 10:30am ya? Good morning by the way"
Then I replied, "I just woke up leh!!!!!!"
And he said, "nevermind, just try to reach ASAP."
…. Call me at 9:30 and tell me to meet at 10:30! I need to shower, make up, do my hair, blahblah. Joker lor.
Travelling from my place to town already takes 1 hour.. so in the end I took a cab there.
I was 15 mins late, I thought to myself, "die. they sure very angry, first day of work leh!!"
To my surprise, they asked us to start work 1 hr after the given time. O_o;
And after half an hour of work, we went for our lunch break for 1 hr, came back did 1 hour of talking to customers again then went for 1 hr tea break..
HAHAHA. Second day was even funnier.
I called Marc at 10:30am (was supposed to start work at 11am) and told him: "Hey Marc, Errrrrrrrrr.. I'm so sorry ya, I think I'll be late, I just woke up."
I thought he was already at the place and expected him to tell me off, instead he told me "Yeah I just woke up too, shit. I'm going to go prepare my stuff now"
LOL.
In the end he drove over to fetch me (he stays like opposite me) and we were both late together for like more than half hour.
Third day I didn't call Marc and Marc didn't call me.
BECAUSE I OVERSLEPT WITH MY PHONE ON SILENT AND WAS LATE FOR 2 WHOLE HOURS.
I know right, I'm such a horrible person. Always late.. But how do you expect me to get up so early?!
Overall the job was really slack and I drank alot of hot chocolate and also ate alot because I kept going for breaks. I'm like obese now.
On the first day we went for break for a total of 3 hours when the job was only 6 hours, and the second day I fell asleep in the hotel lobby's sofa for 1 hour HAHAHA.
I looooooooooove them la. Hilarious friendly people. Too bad probably won't get to work there anymore because the next exhibition is next year.
Pictures of them (and me?):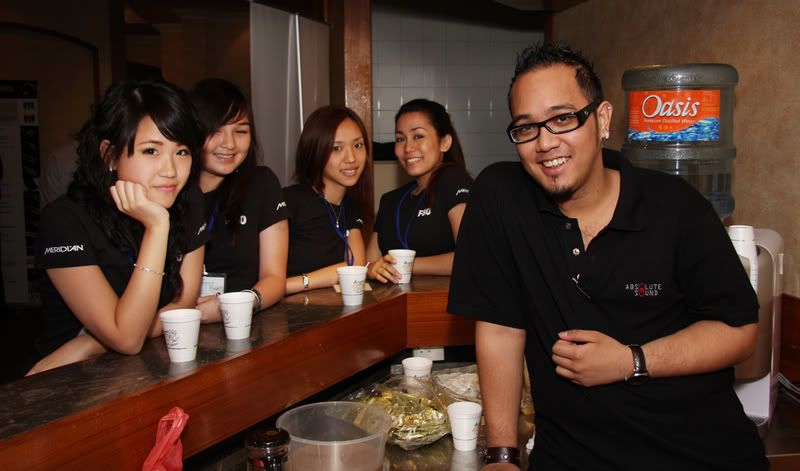 See what I mean when I said I "drank alot of hot chocolate"?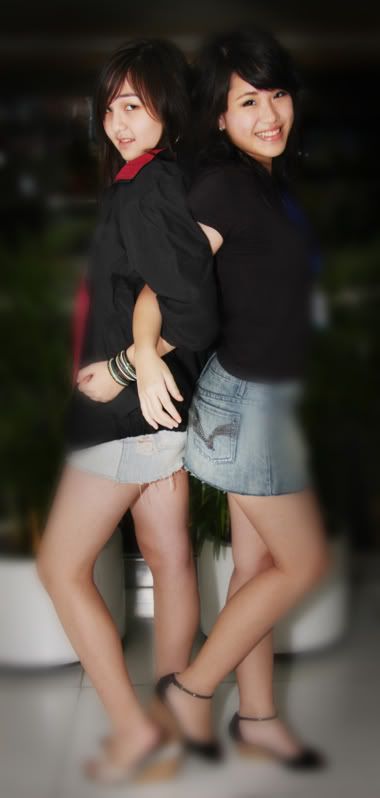 Sophia!!! She's damn tall please. 14 and already like 1.7m? She's mixed, her father's from Germany. I like her angmoh-aura she gives out.
Oh did I also mention she's in love with her boyfriend's best friend? LOL. Crazy richhhh bitch also spent over 1k on her HP bill last month…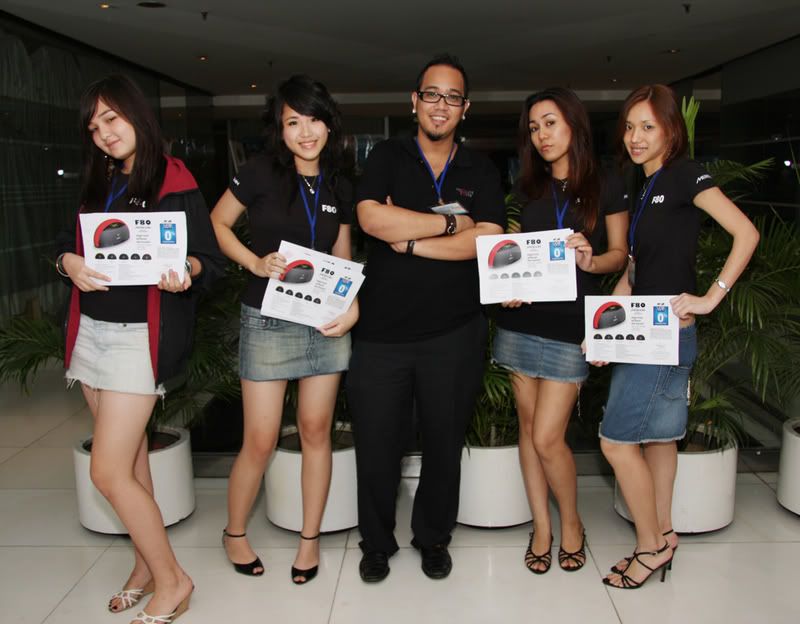 Bye bye loves. =(
—————-
Ok so I went for a studio shoot yesterday, and they wanted me to look like a "young tai tai"
…I think I ended up looking fucking funny. LOL. I don't look very old in the picture but I looked DAMN OLD in person yesterday!
Me before they laid their hands on me..
And me after that: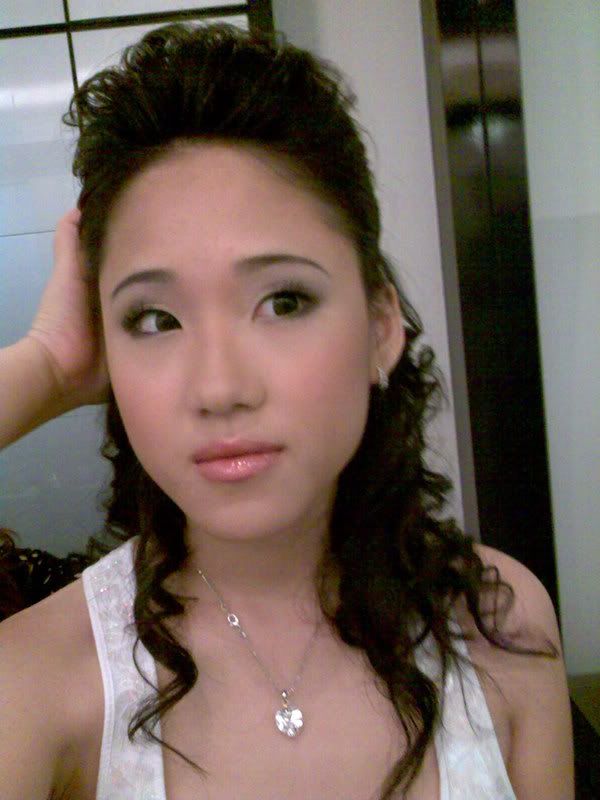 YOYOYO!
check out da hair man xDDDDDDD
yea yea I know you're laughing. =X
I totally LOL-ed when I saw this picture too (cuz they didnt have a mirror I had to take pics to see how I looked like)
but it's soooooooooo cool plz! i've never EVER had my fringe combed up that high before. I think I'm gonna go out like that next time. And scare the crap outta James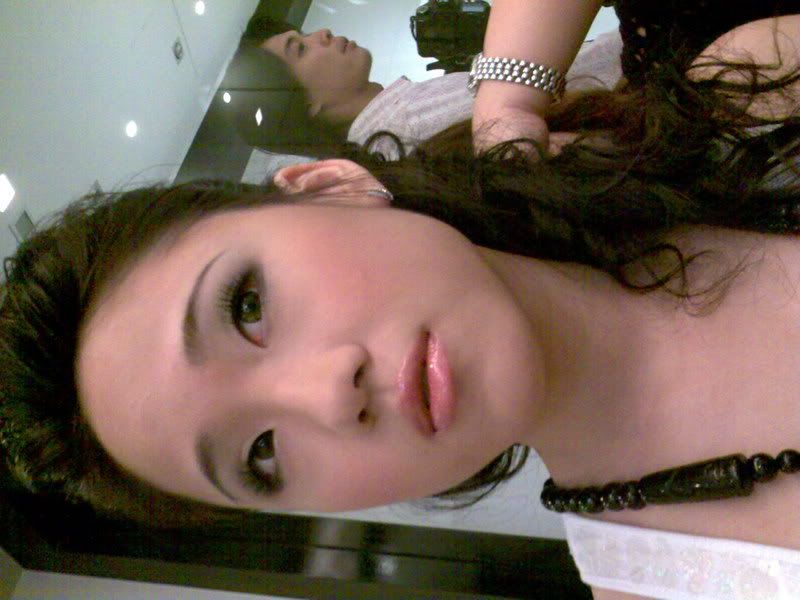 and check out the somewhat-cute photographer in the background! =o
he kinda reminds me of a friend i lost contact with..
—————————-
And to end this entry off, let me show you the weirdest-looking balloon I've ever seen. (and blown)
You know that James birthday was 2 days ago right? So I was preparing some heart-shaped balloons for him
That's the back of the pack of heart-shaped balloons I bought. Looks so cute right?!
I was extremely psyched because I thought it was really lovely and romantic =D
all until I started to blow air into it..
…
..
.

(thats not me in the gay blue flowery shirt)
-.- ""

OKKKKKKKK.
soooo.. not really what I had in mind for romantic heart shaped ballons..

Thought it just seemed more like a demented and disfigured mickey mouse head.