Heyyyyyyyyy.
Lionel picked me up this morning at 10:30am.
Working with him is realllly fun man. He takes face shots, and he does my hair + make up. So basically, all I needed to do was brush my teeth and wash my face, and off I could go!
SOOOOOOOOO. This was an interesting shoot, because the studio was in his room.
Yeah, his room as in his house bedroom…
Weird, I know. He's a professional make up artist and hairstylist and he also has suitable backdrops and lighting equipment, so the entire was done in his fairly-small-bedroom.
AMUSING!
Ok, so getting diamantes on your face kinda take awhile to do.. And while I did that I had to be lying down, so while I was lying on Lionel's bed, James suddenly called.
He was like, "Hey, where are you?…"
And I find myself at a loss of words.
"Hi baby, I'm in some guy's house."
"Hello dear, I'm in the photographer's bed…"
"Hey sweetie, I'm in the err… photographer's…bedroom."




!!!!
All of the answers sound terribly wrong.
So I just said, "I'm doing a shoot in a studio baby."
Which is NOT a lie right?! White lies never hurt… sometimes.
Who's the lucky bitch who gets to have uber pretty & sparkly diamantes on her face today?

Duh,
ME!!!!

I believe I've mentioned before how completely fascinated I get by pretty, shiny things =)
Seeeeeeeeeeeee how happy I am! HEHEHEHEHE.

The reason why the diamantes are only done on one side of my face is because we're doing mostly side profile.
Looking so mature & fierce..
I love my make-up and hair, it compliments my facial structure and skin tone so, so well.
One of the studio shots =D
I know, fierce right.. The others are less-fierce la.
But haven't received them yet.
** Update **

I've received the pictures already! Here are a few to share, feel free to give comments and constructive criticsm on the tagboard, I'd be more than glad to hear about them =)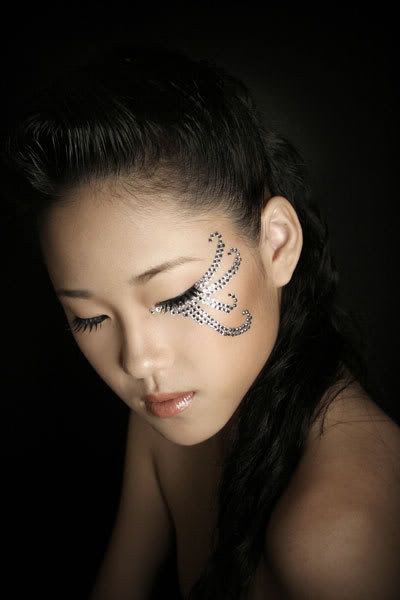 I just loooooooooooooooooooove this shot..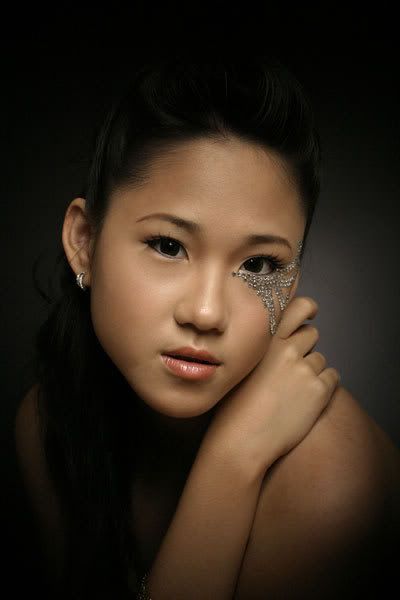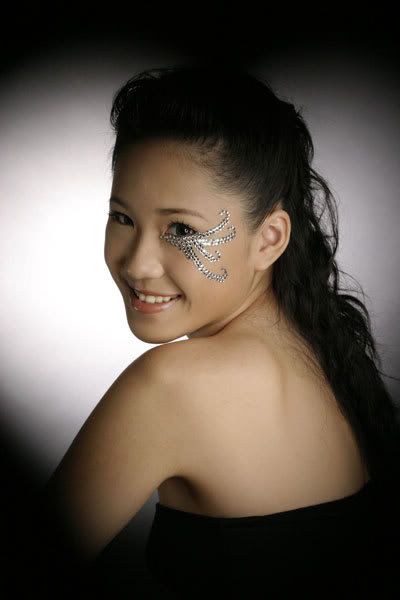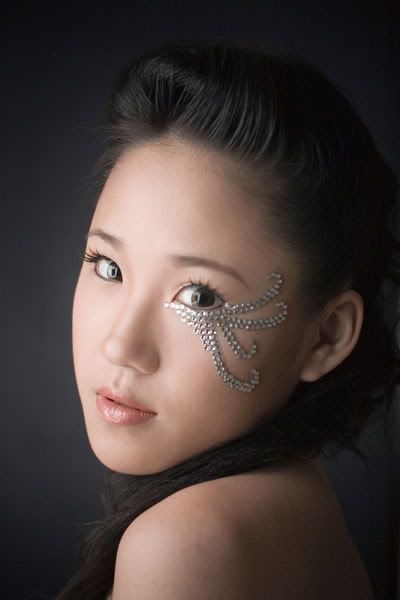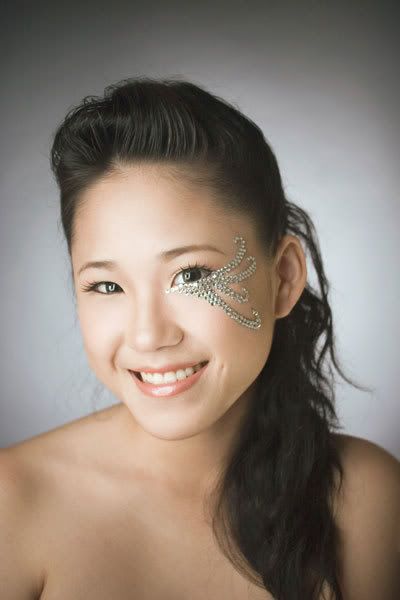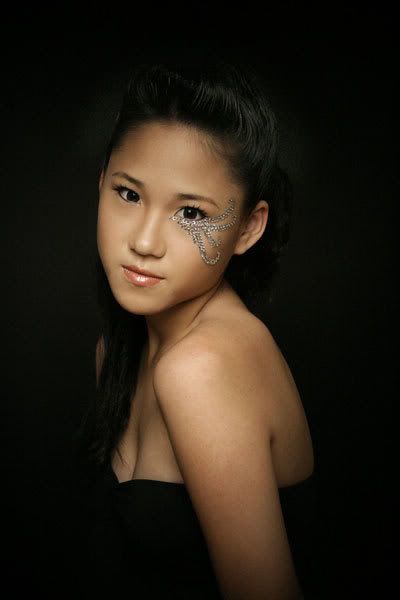 I knoooooow you love the diamantes.


I do too. They're still on my face as I type this, I DON'T WANNA REMOVE THEM! Awwwww.
——————————-
Anyways,
after the shoot, me & Lionel went for some lunch (freaking hungry) and I told him to bring me to some place where there wasn't alot of people.
So he brought me to this McDonalds which was located in the middle of nowhere.
When a starving girl thinks of McDonalds, she thinks of McSpicy and the yummy fattening fries..
But what the heck do I see plastered on their front door?
………..RIGHT.

NO FRIED FOOD.
Oh sureeee, that wouldn't make a big difference. Afterall, McDonalds serves really healthy food all the time, so like, no biggie man.

Who the fuck needs fried products?
Nu-uh, definitely not McDonalds.

Move over cheeseburger, steamed chicken burger is coming to town.
So when we ordered, we were like, "So if you don't have fried products, what else do you serve besides drinks?"
.
.
.
Guess what I ended up having?
….FILET-O-FISH.
(without the fries. burgers without fries is like lasagne without cheese, it's like jessica without the bitchyness)
Duh.
Wow,
fish fillets from McDonalds isn't fried..
IT MUST BE STEAMED!
OH MY GAWD!!!
The guy who created the movie Super Sized Me (go look it up on google) obviously didn't eat their fish fillets.

This Fantastic outlet of McDonalds needs a medal, man.
…
Where else can you order nothing except grilled chicken & steamed fish except this particular one?




I like to end my blog posts in a dramatic way.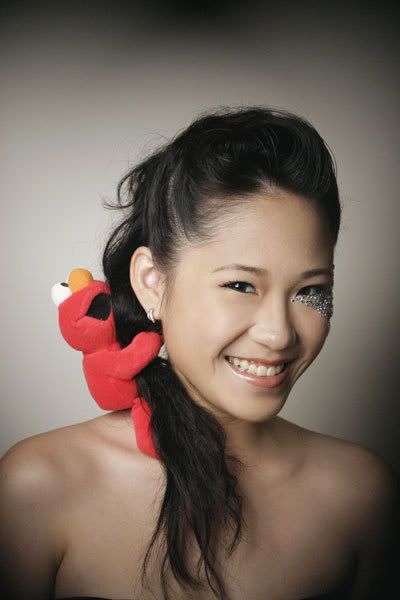 So here's typical Jessica for you. Elmo just loves humping my hair!