Mannnnnnnnn.
I am so tired. My body's all warm and dizzy-ish, like I have a fever, but I don't, I'm just dead tired.
I love to sleep.
I need my beauty sleep!
I set my alarm at 5:30am this morning.
I woke up, and I stared into the space awhile as this question suddenly drifted into my mind:
Hmmm.. what should I wear today?
As I was thinking about it, sudden movements from my bed distracted me from my thoughts.
And what do you know?
It's james holding my hand.
And I expected him to lean over and smile dreamily while gazing into my eyes and say, "Good morning dear sleepyhead~…"
.
.
But instead,
he turned over, FROWNED at me and said, "7.a.m already why are you still at homeeeeeeeeeeeeee!!!!!!"
Having heard that, I jolted up from bed chanting, "oh shit oh shit oh shit."
And called a cab. Within 20 minutes, I was already in the taxi on my way to school.
Which, by the way, costed me fucking $20. A waste of money & energy & time.
I have no idea why I was thinking of what to wear in the morning, when obviously the only thing I could appear in school in is my uniform.
And that was how my day started.
Random, I know.
But which fucking insane girl would drag her ass out of bed at a fucking insane time of 7.a.m to take a fucking $20 taxi ride to go to school during her fucking holidays?


Definitely not me.



Too bad my teacher's been calling my house up so often using O'Level threats against me T___T
Oh well.. I'm not going tomorrow anyway.
HAHAHAHA.
Okayyyyyyy.. I don't really feel like blogging anymore. =(
I feel fucking sick. My eyes hurt. My head feels really heavy. I want sleep. I want James.
GOODBYE,
I'll leave you with pictures taken just now with dear Serene~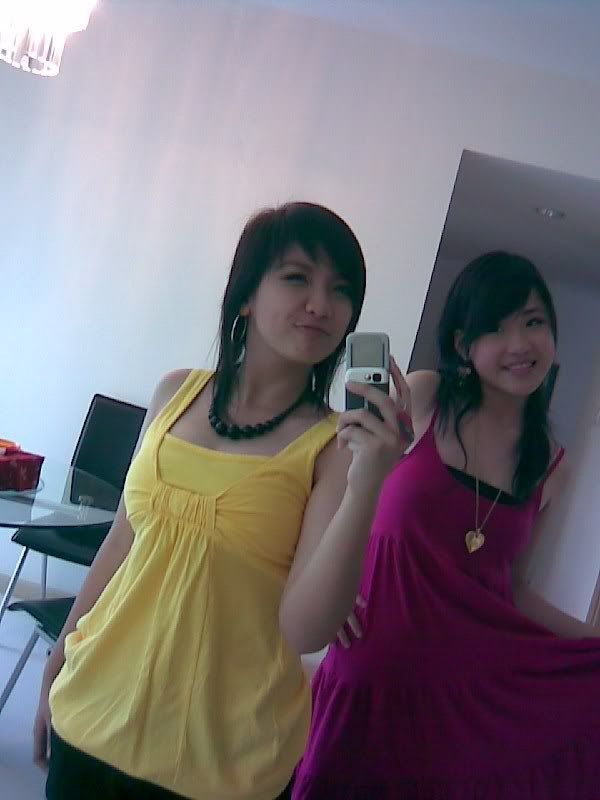 do not be deceived by this picture, i am definitelyyyy taller than her!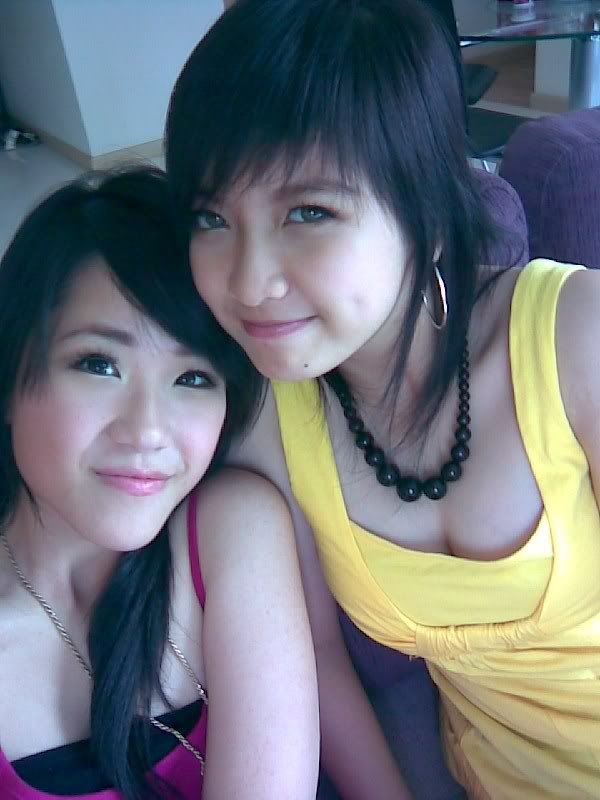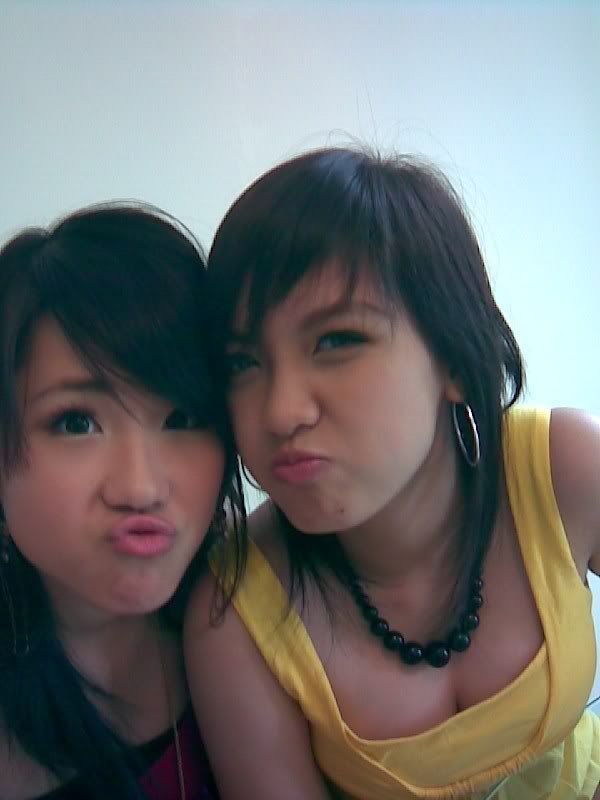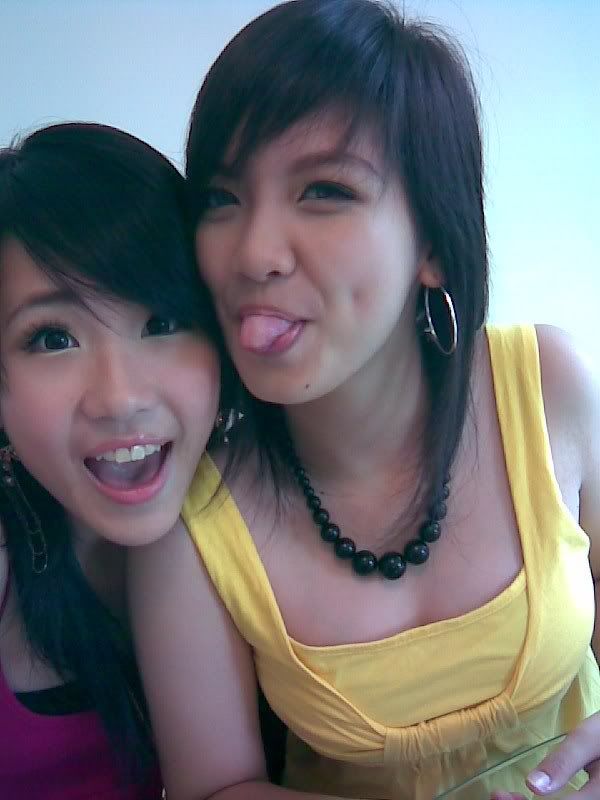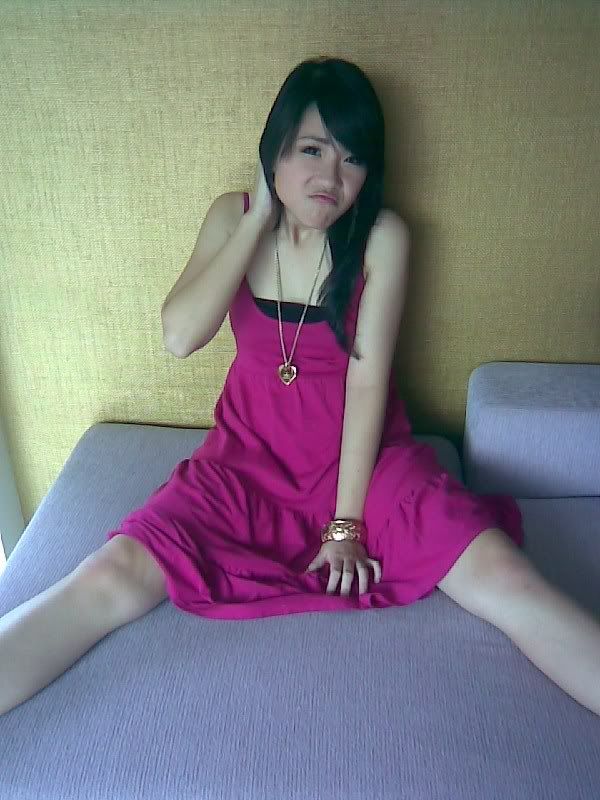 this is the face i like to give james whenever he doesn't let me have things my way =D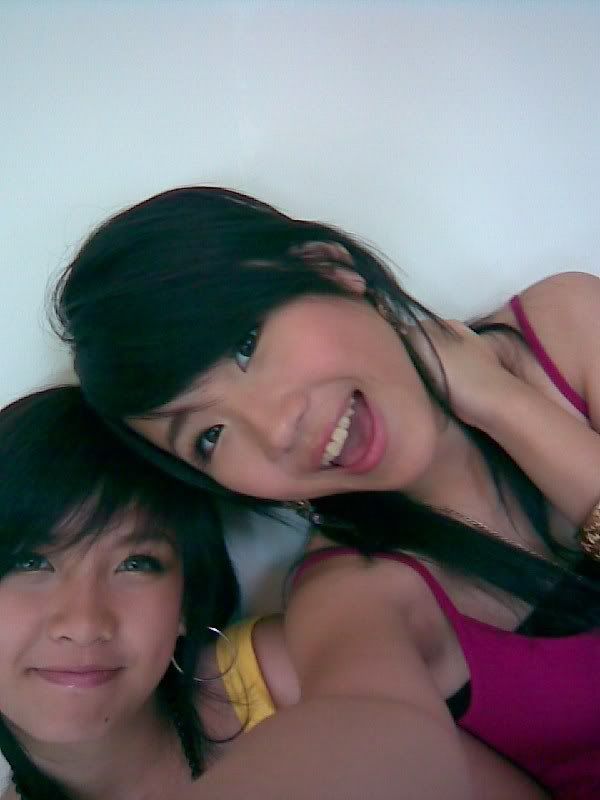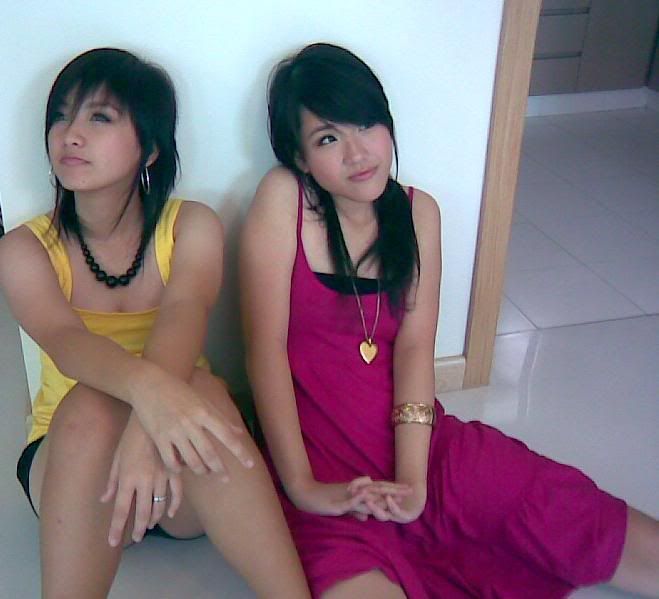 trying to act shy shy.. LOL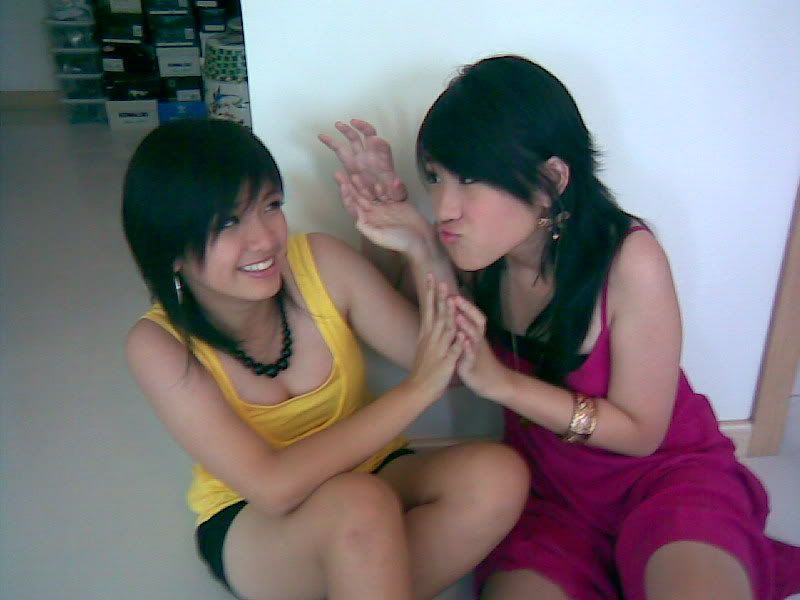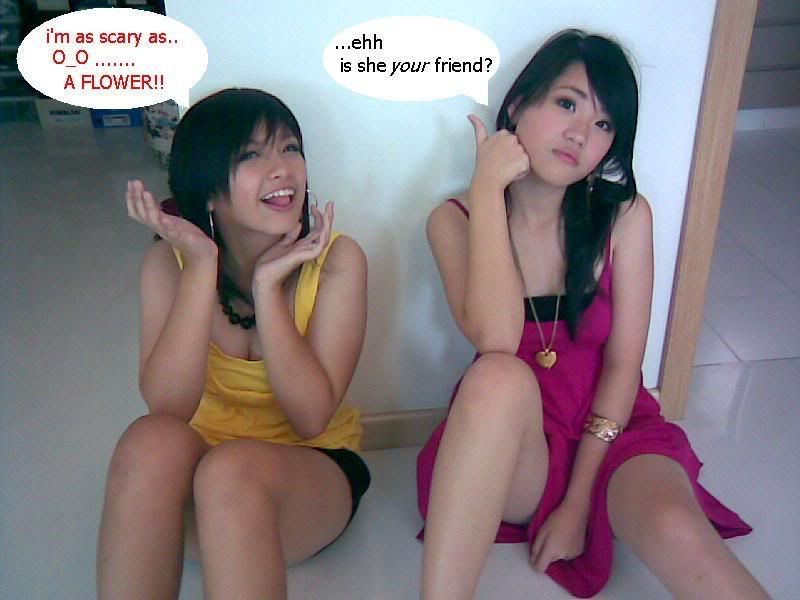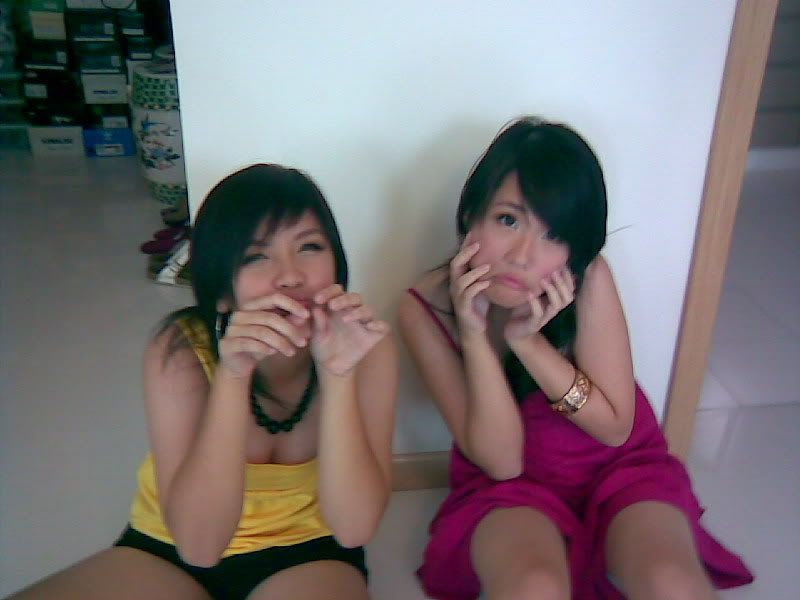 we are very normal. I SWEAR!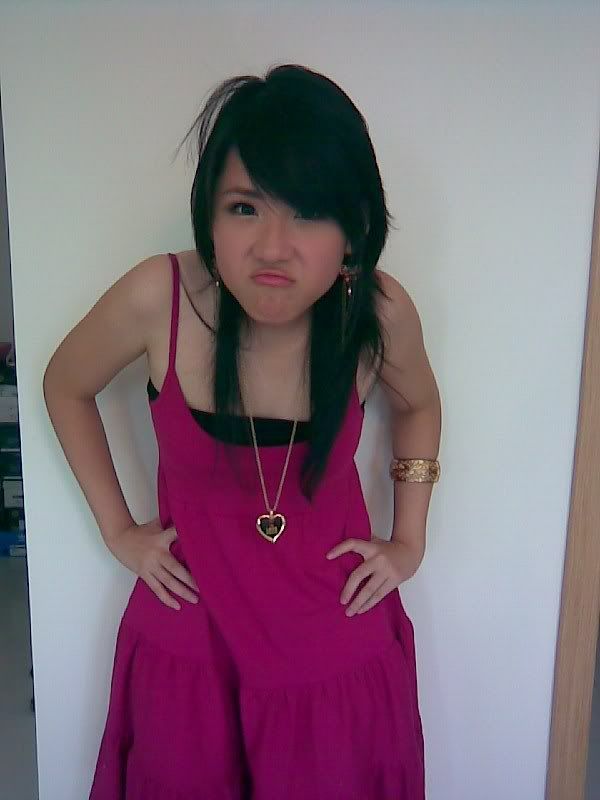 wahahaha, TU LAN!!!~
no more funny shots.. the rest are vain obsessions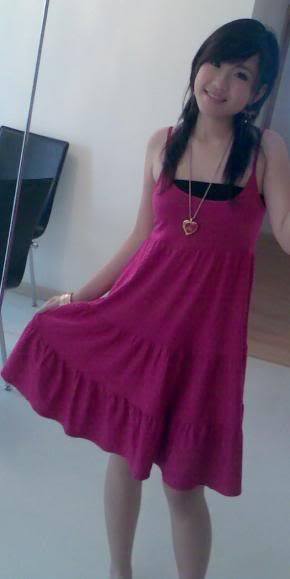 absolutely in love with this dress.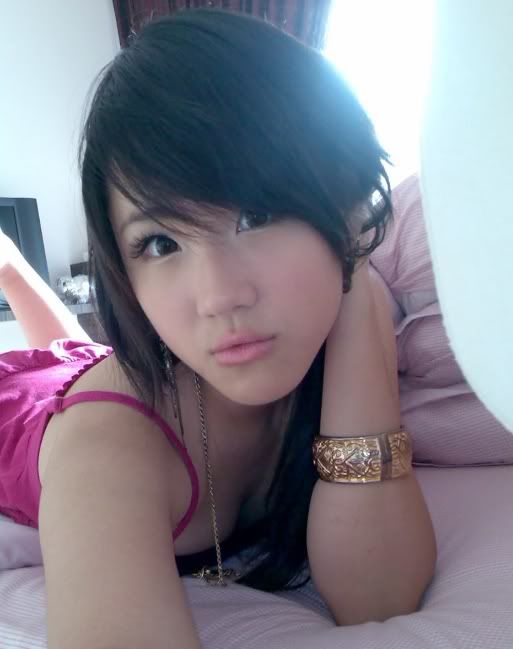 xoxo jess